Is a DNA Neural Net?
…Causing You Accelerated Aging?
…Creating Chronic Discomfort?
…Overwhelming Your Body?
Release the Deep Underlying Energies and Take Back your Life and Revitalize Your Body!
Dipal's work is a gift. Within minutes I could feel the blood flowing to my face as she was improving the circulation under my eyes. This is what I needed and it was great to experience such deep work.~

Pam
Dipal has created and designed this program for "Everyone" no matter your age!
Feel your body and mind shift to a higher healing vibration in only "Seconds"!

Feel the positive changes happening immediately as Dipal and her Guide Team work on your body and skin to help stop the aging process!

Receive the Energy Support to bring back your vitality, energy, and youthfulness with Dipal's Age Reversal Program

Look and feel young again with a program that offers preventive and remedial quantum frequencies

Reverse what you see in the mirror
These MP3s Helped Me Manifest Healthier Skin!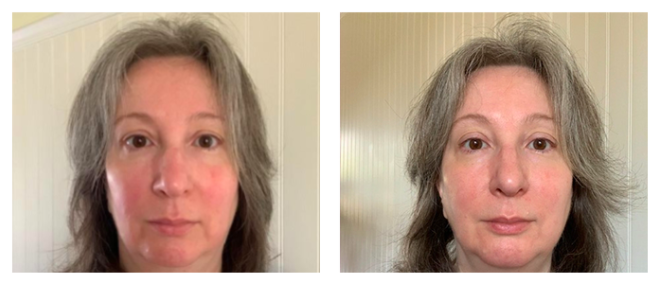 I listened to the MP3s almost every day since you sent them to me, so that makes it 12 days until yesterday. After a few days, I began feeling that I deserve nice skin. Then, after several days, I thought "I do not have to believe that I have to live with problem skin".
As if I began thinking outside of the box, I stopped being a victim to my skin problems, and I can manifest a brighter, healthier skin
I began feeling the need to take care of my body, to honor it, to help it. Also, I have more energy and more willingness to do so. In addition, I feel as if a cloud of density that prevented me from taking care of it, disappeared. Truly Amazing!! -GINETTE
After a Couple of Days, I Didn't Need as Much Lotion for My Dry Skin!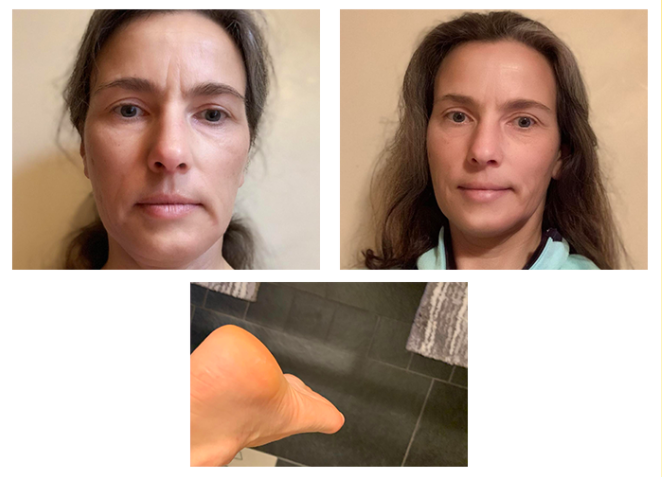 I used Quantum Energetic Facial and Quantum Skin and Body Rejuvenation. I set the MP3's on silent mode and listened to them nearly 24/7. During the first two days I could identify several red spots on my body looking like I had a sunburn especially in my face around my nose. I have always had very dry skin in my face and my whole body. After a couple of days, I realized that I could use less of my natural face and body lotions because my skin was more saturated naturally. I noticed the eyebrow lines have lessened and nearly diminished.
What I didn't expect either was that the skin at my feet — which became very rough around my heel — all of a sudden was smooth again and the hard skin nearly disappeared.
I have had a very rough and stressful time during the program, but I guess you can see in the pictures below the difference nevertheless even when stress is a factor in your life. – CARINA
Dipal's Facial MP3 Is Now an Essential Part of My Occasional Spa Days and Regular Self-Care Rituals

With my breasts and butt lifted and toned in the ways that are perfect for my body, I sense more of my true beauty shining through in ways that give me great joy. I'm feeling good about my body, and I feel a lot lighter and clearer than I did before I received the energetic clearings of this MP3.
I feel the youthful rejuvenation flowing through my body and it feels amazing. I am receiving everything I could have possibly hoped for by listening to this MP3.
The Quantum Energetic Facial MP3 is truly extraordinary. When she cleared the energy stored in my face I felt like a completely different person and the tension in my forehead, temples and jaw line relaxed almost completely. During the detox and the cleaning of my skin, I could feel the deep cleansing and the toxins being cleared gently yet powerfully from my face. Before I listened, I had very dry skin and some whiteheads. My skin is very smooth, deeply hydrated and the vast majority of my whiteheads are completely gone and the few that are left are barely noticeable at all. I've never experienced a facial when I've gone to the spa because the people who I knew that told me about their experiences didn't make them sound very pleasant. This energetic facial is relaxing and gentle, yet it delivers excellent results. Dipal's facial MP3 is now an essential part of my occasional spa days and regular self-care rituals. – DIONNE
Quantum Cellular Healing to Slow Down the Signs of Aging
Physical aging starts on a cellular and molecular level. Your cellular memory is plugged into neural nets which are old algorithms, programs and people that are making you age faster than you are and making you feel older.
The pandemic and its after-effects have affected millions of people mentally, emotionally, and especially physically. You may notice you are feeling tired more often, perhaps some laziness is settling in, you no longer dress up or put on makeup, you are addicted to Netflix, your face is starting to show age, you don't care what you look like, your health is deteriorating, you don't feel motivated, and you are trying too hard to feel good inside and out.
Ask Yourself…
Are You Experiencing or Feeling Any of the Following?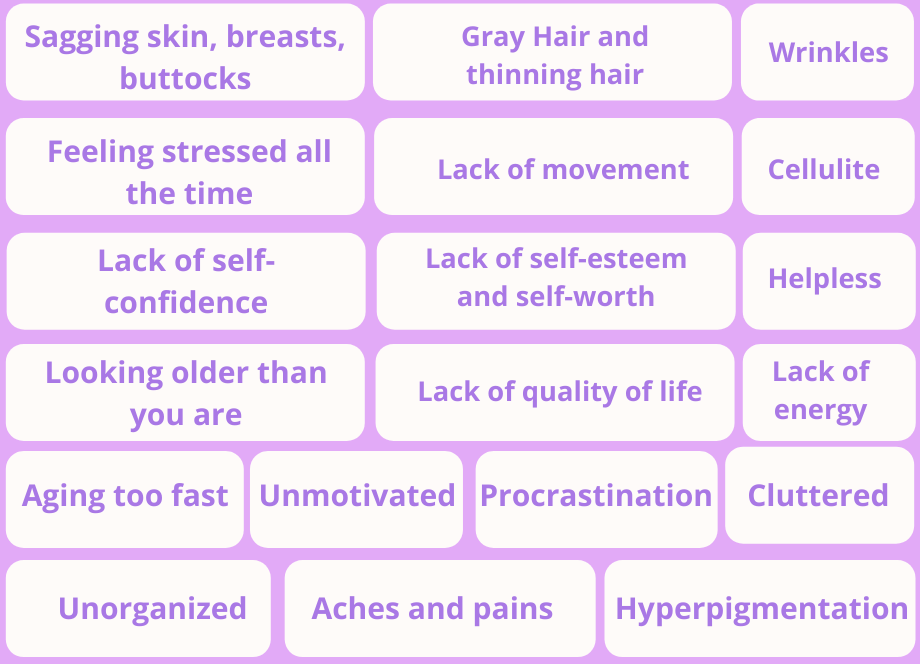 Enjoy a Quantum MedSpa Experience!
If you are tired of feeling this way, and ready to move to the next chapter, you are in the right place! Dipal is here to provide powerful solutions that will help you IMMEDIATELY feel Vibrant, Rejuvenated, and Age-less!
Experience a non-invasive makeover through the Quantum MedSpa experience… WITHOUT chemicals, injections, surgery, dermatology visits, or expensive spas!
Clear the neural nets that you are plugged into and provide the energy your cells are looking for so they can keep doing their job!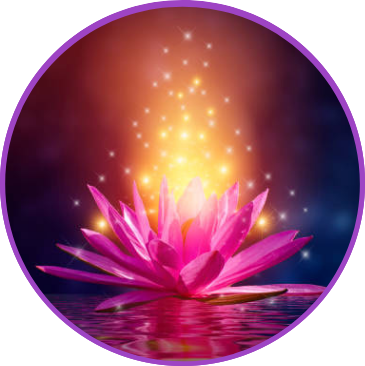 Get Ready to Welcome a NEW YOU!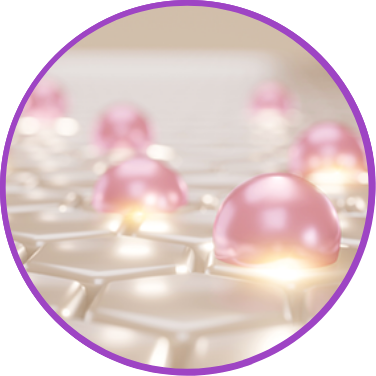 ✓

Upgrade your DNA and cellular reproduction*
✓

Become more active
✓

Eliminate the stress
✓

Improve memory
✓

Tighten and tone skin*
✓

Increase collagen production*
✓

Increase elasticity*
✓

Detox heavy metals*
✓

Balance hormones*
✓

Increase self confidence
✓

Reduce inflammation in the body*
✓

Stimulate cellular activity*
✓

Feel and look great instantly
✓

Increase your energy levels and mental clarity
✓

Become more radiant by reducing oxidative stress and free radicals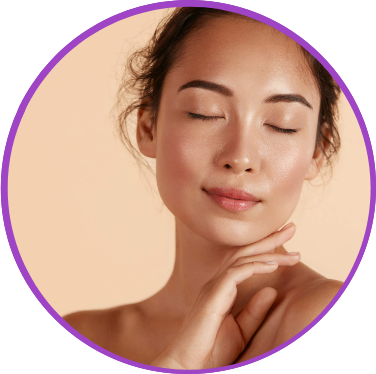 Experience Powerful MedSpa Activations and Infusion Remedies!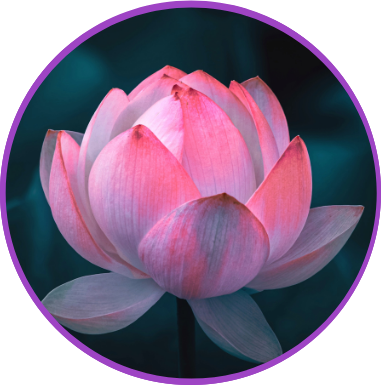 With this special offer, Dipal is including her ALL-NEW Rejuvenation Activations which are a quantum solution to surgical alternatives for facial and body renewal.
You will also receive a daily audio infusion delivered to your inbox. Dipal's Quantum MedSpa Remedies are daily energetic audio infusions delivered to your inbox. Imagine receiving a potent 'daily spa regimen' in the comfort of your home, or any place where you can relax and just listen! No prep, no work, no pain, and no recovery needed! Just listen to the sound of Dipal's voice guiding you through restorative quantum infusions designed to upgrade, uplift, and boost the way you look and feel.
Share the shifts and receive answers to your questions with healing support from Dipal. This live group healing support will help you to receive the support you need to really take your Quantum MedSpa Experience to the next level.
If You're Looking for a Way to Improve the Appearance of How You Feel and What You See, Dipal's Quantum MedSpa Solution Is Made for YOU!
Quantum MedSpa Activation
The powerful facelift and body sculpting audios can be used in any order, played as you listen or on silent in the background.
These MP3s can be looped or played one at a time. You do not need to sit in meditation while listening to the MP3s. Simply be open to receiving the healing.
Item 1:
QUANTUM ENERGETIC FACELIFT AND NECK LIFT
Value: $75
MP3
Runtime: 8 Minutes
✓

Activate Collagen and elastin production at atomic level*

✓

Oxygenate the layers of the skin*

✓

Resurface face and neck*

✓

Reduced appearance of wrinkles, lines and swelling*

✓

Increase Telomeres By activating an enzyme called telomerase*
✓

Tighten and tone your neck and jawline*



✓

Clear dead cells to smooth out face and neck*



✓

Clear Genetics factors affecting the face and neck*



✓

Activate lift with Quantum Light Therapy
Item 2:
QUANTUM ENERGETIC BREAST AND BUTT LIFT
Value: $75
MP3
Runtime: 8 Minutes
✓

Tightening and toning the breasts*

✓

Lifting sagging breasts*

✓

Firmer breast and buttocks appearance*

✓

More attractive breast and buttocks shape*
✓

Youthful breast and buttock appearance*
✓

Fuller and perkier shape*

✓

Enhance self esteem

✓

Increase telomeres*

✓

Improve body proportion
Item 3:
QUANTUM ENERGETIC SKIN AND BODY REJUVENATION
Value: $75
MP3
Runtime: 22 Minutes
With the Energetic Skin and Body Rejuvenation Activations, you will:
✓

Energetic skin scrub



✓

Revitalizing your youth genes, cells, and DNA of the body*



✓

Telomere repair*



✓

Clear toxins from inside out



✓

Activating and HGH and DHEA*



✓

Strengthen immune system*



✓

Warm Energetic Golden Water Bath



✓

Increase oxygen in the body and skin*
✓

Reset HGH and DHEA estrogen, testosterone, and progesterone*

✓

Decrease inflammation*

✓

Clear digestive congestion*

✓

Increase sleep*

✓

Hydrate the skin*

✓

Balance alkalinity*

✓

Repair cell damage*

✓

Increase telomeres*

✓

Activate the body with quantum light therapy
Item 4:
QUANTUM ENERGETIC FACIAL ACTIVATION
Value: $75
MP3
Runtime: 13 Minutes
With the Energetic Facial Activation, you will: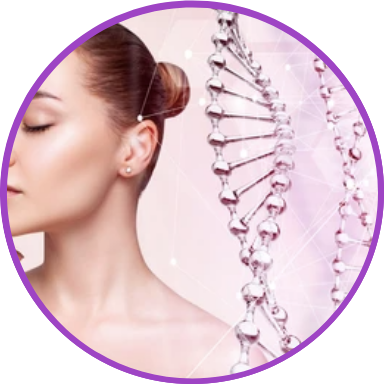 ✓

Feel much more relaxed in appearance and demeanor



✓

Feel more radiant and younger looking



✓

Feel Invigorated, rejuvenated, and energized



✓

Smoother and clearer skin



✓

Activate a youthful glow



✓

Receive an energetic facial massage



✓

Reduce stress and relieve psychological distress
✓

Cleanse your skin*

✓

Facial massage to promotes blood circulation*

✓

Detoxify the skin

✓

Treating inflamed, itching, erupting skin conditions*

✓

Eliminate whiteheads and blackheads*

✓

Hydrate the complexion, which can help your skin look younger
Item 5:
QUANTUM ENERGETIC EYELID AND EYEBROW LIFT
Value: $75
MP3
Runtime: 13 Minutes
With the Energetic Eyelid and Eyebrow Lift Activations, you will experience: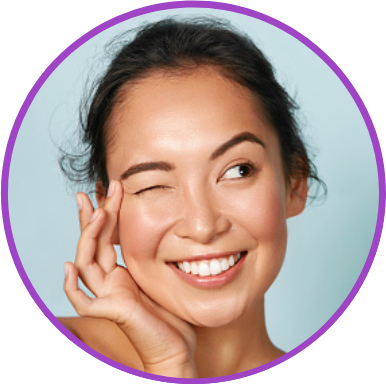 ✓

Eyelid life*



✓

Undereye life*



✓

Eyebrow lift*



✓

Diminished appearance of puffy eyes*
✓

Diminished appearance of dark circles*

✓

Diminishing fine lines and wrinkles around eyes*
Item 6:
QUANTUM ENERGETIC HAIR, EYELASHES AND BROWS REGROWTH AND THICKENING
Value: $75
MP3
Runtime: 16 Minutes
With the Energetic Hair, Eyelashes and Brows Regrowth and Thickening Activations, you will: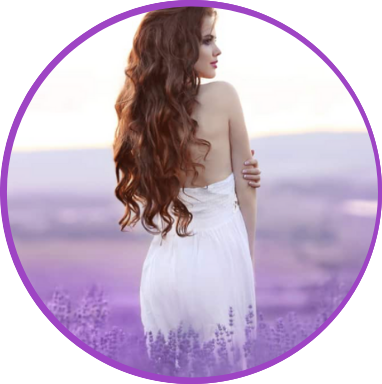 ✓

Boost nutritional frequencies*



✓

Increase keratin and biotin*



✓

Clear low vibrational energy stuck in the hair



✓

Receive an energetic hair bath
✓

Increase thickness, length and volume of hair, lashes, and brows*

✓

Shiny and silky hair*

✓

Regrow any hair loss on brows, lashes, and hair*
Item 7:
17 DAYS OF QUANTUM MEDSPA INFUSION REMEDIES
Dipal Shah's Quantum MedSpa Remedies are daily energetic audio infusions. The daily MP3s are added to your download page.  Imagine receiving a potent 'daily spa regimen' in the comfort of your home, or any place where you can relax and just listen!
No prep, no work, no pain, and no recovery needed! Just listen to the sound of Dipal's voice guiding you through restorative quantum infusions designed to upgrade, uplift, and boost the way you look and feel.
The Daily Remedies may include toning, humming, angel language, spoken words, and periods of silence. You can listen or play silently.
To extend your 'spa' experience you can relisten to the remedies any time you may need an added energy infusion or boost. The audios are energetically encoded, so a vibrational 'touch up' is available whenever you feel the need. Unlimited listening, ongoing benefits!
Included in Your Quantum MedSpa Infusions:
Note: Please do not listen to the Botox and Microdermabrasion audios on the same day.
Item 8:
30 minute on demand healing session (no recording)
Important: This session is not live. You can sit in meditation, be working, or sleeping. You can set up your appointment for day or night.
On Demand Silent Remote Healing is the work through Dipal's Guide Team consisting of Ascended Masters, Angels, Hindu Gods and Goddesses who are ready to serve you.
They will work on any and all problem areas that are present for you.
Once you sign up for the 30-minute on demand silent remote healing session you will receive a confirmation email. Set your intention at that time for what it is you would like to be worked on. If you forget to set your intention it is O.K.
On demand healing will include the following along with your unique concerns:
✓ Scanning areas of the body and energy field that have been depleted

✓ Help you create a Better Relationship with your body

✓ Increase Self Confidence and Self love

✓ Attract Positive Attention

✓ Uplift your energies

✓ Detox the skin

✓ Balance Hormones

✓ Heavy Metal and EMF Detox

✓ Balance Nervous system

✓ Raise your Sleep Quotient

✓ Repair and Rejuvenate the DNA
Alkaline Baths for high inflammatory markers in the body

✓ Clear outdated beliefs, emotions, thoughts and feelings

✓ Entrain your body to become AGE-Less
Supercharge your body natural wiring

✓ Upgrade the Genetic Code, Telomeres,
Raise your metabolism
And so much more!!!
You can sit in silence, meditation, work or sleep. The Guides will be working on you for the time you signed up for. There is no written or verbal interaction during or after these remote healing.
If you are sensitive to energy healing you will feel different sensations as the Guides work on you for example tingling, heat, cold, pressure, lightness in your body, calmness and support.
Once you sign up for the 30 minute session you will fill out a form for areas you would like worked on. It does not need to be detailed. If you forget something it is ok. The Guides will be scanning and clearing all energies.
Note: You will not receive a recording for this session.
My Hair Loss Virtually Stopped
Here is what I noticed with Dipal's program. My skin is more even and brighter. I'm more comfortable going out without makeup and people comment that I look "brighter".
Most notably: my hair. My hair loss virtually stopped. I was Losing massive amounts of hair when I washed, brushed it, or styled it. Now hardly any. I had a thinning patch in front which is almost all growing back, and I have these short hairs sticking out of the top of my hair where the hair is growing in. So, thank you for all you do.
~AMY
Felt Her Love, Compassion and Empathy Coming Through the Airwaves … Truly Magical!
My first-time session with Dipal was truly magical! I didn't know what to expect since it was my first time, and I was nervous but excited. I did the suggested 15 minutes prior to our session meditation, setting my intention for the call, and Dipal with her beautiful energy made me feel so at ease. You could literally feel her love, compassion and empathy coming through the airwaves. Her clearings and light transmissions, tailored to what I was going through, and her added revelations that she saw and felt, had tears of overwhelming gratitude and love streaming down my face. At the end of our session, which I did not want to end, had me peaceful and hopeful with a new, fresh perspective of being. Be good to yourself and experience a session with Dipal. She is the real deal and a truly gifted and blessed spirit.
~MELODY
This Is an Amazing Package!
I love the Botox mp3. My skin feels tight and smooth. It also helped my headaches which was amazing.
~REANNA
Makes You Feel Amazing in All Ways
The sessions with Dipal are amazing as usual. You will never find someone so caring and compassionate as Dipal. She is dedicated to making you feel amazing in all ways. I could feel all the tightening around my abdominal area and my wife could tell a difference. That was good enough for me.
~TIM
My Hair Looks Shiny, My Skin Looks Healthy, My Lips Are Less Chapped
Dipal's healings are so powerful and natural. For someone who doesn't feel anything I sure felt the sensations during the remedy healing. My hair looks shiny, my skin looks healthy, my lips are less chapped, and I feel truly blessed.
~SANDRA
Wow, the Healing That Dipal Provides Is Amazing!
I had uncontrollable tears! I had a headache — and could feel my jaw moving and releasing it as Dipal worked on me-thank you so much Dipal. I have not had time for self-care, or the alone space that I like for self-care. This is something — the intention for — to not allow these attacks- to keep my armor of God in full force.
~GAIL
I Can't Wait to Go Deeper. Powerful, Powerful, Powerful!
My shoulder and neck pain released so quickly. I could feel the energy down my feet and in my diaphragm. Dipal cleared all this for me within 3 minutes. I can't wait to go deeper. Powerful, Powerful, Powerful!
~JAN
Cleared So Much Stuck Energy from My Organs and Energy Field
My husband Ted passed away suddenly and Dipal worked with me on the shock at the suddenness of Ted's passing during subsequent sessions and was able to clear so much stuck energy from my organs and energy field. She created a wonderful space around the funeral chapel allowing me to function with an ease. People commenting on what a wonderful peaceful service.
If you are ready to move forward and embrace the "good", the "bad" and the "ugly" to enable you to get to the other side, I thoroughly recommend to you Dipal's 5x package is the way to go … I have my emotional moments but truly feel like I am on top of the world.
~MAUREEN
Macular Pucker Dark Membrane Gone!
Major change — macular pucker dark membrane gone — better vision, right eye peripheral vision, progress toward much more normal vision… makes left eye seem sluggish, blurry but right eye is perky with no previous blocks, irregularities. Hope progress with 2 eyes working together.
~CAROL
Fantastic!
That was FANTASTIC. I could feel the work being done, moving around to different areas. Felt so much better, and shortly after falling asleep and I slept deeply and restoratively — with good dreams. I don't know when the last time I really slept was — over a year ago, I'm sure.
~K.C.
"Healing the Pituitary Gland to Eliminate Goiter"
The Healing Has Just Kept on Happening
Bless you for taking the time to help me! I cannot tell you the difference you helped me begin to experience. I was in great need this morning, frightened and in pain, … soon the pain eased, I was able to sleep, and the healing has just kept on happening. I am so grateful!
~JOY
Meet Dipal:
Dipal Shah is an Internationally acclaimed Mindset and Transformation Expert, Global Speaker, and Spiritual Mentor celebrated by clients across the globe who refer to her as "The Body Whisperer." As a recognized expert in the field of Energy Medicine, Dipal is the creator of the Quantum Body Awakening Technique. Her globally taught course teaches individuals how to become the master of their own health and wellbeing.
Dipal has helped thousands in over 92 countries break free from chronic health problems in conjunction with or where western medicine has failed. Dipal has helped her clients create powerful and profound shifts inside and out, allowing them to find more joy and inspiration in all aspects of their life. Dipal has worked with celebrities, health care practitioners, thought leaders, and many more.
She has been featured in Authority Magazine, Thrive Global, The List TV, on the top Telesummits around the world, and hosts a podcast "Wellness with Dipal." In April 2020, Dipal launched the only online healing platform for those who are seekers and those who would like to be supported on their journey.
Q. Who is the Quantum Medspa Clearing work for and Will the Antiaging Clearing work for me?
Dipal's modality is called Quantum Body Awakening. Dipal uses Quantum Healing energies that are gentle yet powerful and directly channeled from Dipal's Guide Team, Your Guide Team and Your Body. She then dives into your body to help clear energetic and physical blockages.
Antiaging Clearing work is for everyone. Anyone will benefit from it.
Q. How many times a day do I need to listen to the mp3s?
It is best to listen to one mp3 and see how it feels in your body and mind. If it feels good you can play another mp3. If your body feels tired at any point you can stop listening to any more mp3s. Wait for the next day until the energies that have surfaced have cleared.
If you are new to Quantum Body Awakening with Dipal Shah please check in with your intuition before listening to multiple mp3s all at once.
If you are familiar with Dipal's work and have bought previous packages then please use the mp3s as your body allows you to. You can use this in addition to any other Packages from Dipal.
Mp3s can be looped. You can listen to mp3s on silent, no volume or out loud while you are asleep or awake.You do not have to be in the same room as the mp3s play.
Q. How could I get the most benefit from the Quantum Medspa Clearing mp3s?
It is important that you listen to the mp3s as much as you need to.  Once you clear the majority of energies that block you, you can start to use the mp3s less. The energies will continue clearing out cellular memory from the DNA as you continue to use the mp3s and keep the youthfulness, vitality and healings going.
Q. What if I don't feel any energy or results once the Quantum Medspa Healings, Infusions are Done?
Clients experience sensations of heat, cold, shakes, tingles, calmness, lightness, ecstasy, bliss, happy and other energetic sensations. These sensations may become less noticeable or more noticeable as you begin to acclimate to the high vibrational energies.
If you have minimal or no results mean your body is holding onto something deeper. You may need to listen to the mp3s, session recordings or schedule sessions with Dipal.
Q. What if I bought other packages and am working with other healers at the same time as your package?
It is absolutely safe to use other packages. Using this package will not break or disrupt any other energies. It will actually enhance the healing.
Q. How does Remedies/Infusions work?
The Anti-aging infusions that you receive can be used however you wish. They are short bursts of healing only 2-5 minutes in length. When listening for the first time go in order as you listen to these infusions. After the first round of listening you can use them as needed.
Q. How does On Demand session work?
The on demand session is a session done through Dipal's Guides. You can fill out the form with what you would like the Guides to work on when you schedule your session. You will not be receiving a recording for the healing as it is Faith Based. Once you schedule your session you can sit in meditation, sleep, work or anything else. Trust that the work will be done.
DISCLAIMER: The information on this site is not intended or implied to be a substitute for professional medical advice, diagnosis or treatment. All content, including text, graphics, images and information, contained on or available through this website is for general information purposes only. Please see a medical professional if you need help with depression, illness, or have any concerns whatsoever.
WE DO NOT OFFER MEDICAL ADVICE, COURSE OF TREATMENT, DIAGNOSIS OR ANY OTHER OPINION on your conditions or treatment options. SERVICES OR PRODUCTS THAT YOU OBTAIN THROUGH THIS WEBSITE are for information purposes only and not offered as medical or psychological advice, guidance or treatment.
CONSUMER NOTICE: You should assume that Ananda 4 life has an affiliate relationship and/or another material connection to the providers of goods and services mentioned on this page and may be compensated when you purchase from a provider. You should always perform due diligence before buying goods or services from anyone via the Internet or offline.
IMPORTANT NOTE: No refunds on any packages, sessions, mp3s, on demand healings once a purchase is made unless otherwise written in the package. You can receive credit within 30 days of purchase and use it towards something else. In addition, there is no credit or refund for differences when a sale is in place even if you happen to purchase within 30 days.