Dipal Shah
 Mind reprogramming Expert | Global Speaker | Spiritual Mentor
Dipal Shah is an internationally acclaimed International Speaker, Spiritual Mentor and Mind Reprogramming Expert on a mission to empower women to break through their limits and create an abundant life.
Through her own transformative journey, Dipal has gained profound insights into Eastern and Western Medicine to heal herself. She inspires millions around the world to achieve greater health and well-being through alternative healing techniques. Her vision is to empower women to tap into their own intuition, resilience, and courage.
As the CEO and founder of Ananda 4 Life, Dipal's company is dedicated to helping women by offering a unique blend of energy healing, mindset coaching, and spiritual guidance. Dipal's innate gifts as a clairvoyant combined with her love, empathy, and compassion for humanity, allow her to ignite the spark within women helping them to unleash their full potential.
With Dipal's heartfelt and inspiring messages on positivity and growth mindset, she has the power to uplift audiences, instill belief in their abilities, and motivate them to take action toward their dreams. Her profound insights and personal experiences serve as a catalyst for transformation, guiding others to overcome challenges, tap into their inner strength, and live a life of abundance.
Book Dipal Shah as your motivational speaker and embark on a transformative journey of self-discovery, empowerment, and limitless possibilities. Together, let's break through barriers and create the life you've always dreamed of.
My mission is to empower people to heal and live a deeply meaningful life.
Topics to Help Your Audience
Non-Invasive Anti-Aging
Brain Healing: Quantum Brain Mapping
Powerful strategies to live a meaningful life
Aligning the energy systems for greater wellbeing
The shocking truth about happiness
The power of your voice
Mindfulness Matters
Navigating your Spiritual Journey
Creating Boundaries
The Courage to Heal from Trauma
---
News Media with Dipal
From Pharmaceuticals to Energy Medicine Guru
How to Maintain Teen Stress Levels During College Admissions Season
The Benefits of Using Oils on Your Skin
The Pandemic Leads to Spike in Children's Mental Health Issues
Avoid a Social Hangover in Kids
How to Cure a Social Hangover
Some of the Organizations I Speak With
From Heartache to Joy ★ You Wealth Revolution ★ Academy for the Soul
Wisdom of the Ancients ★ Carrie Murphy ★ The Transformation Show
The Alara Canfield Show ★ Beyond the Ordinary Show
The Future of Energy Medicine and Body Wisdom (Full Circle Women)
Soul Talk Show ★ Your Divine Uniqueness ★ Elevated Existence
Quantum Home Sanctuary Summit
---
Summit Topics
Biohack the Nervous System
Energy Vampires
Become Your Own Master of Karma
Psychic Attack
Quantum Health Reboot
Turbocharge Your Pranic Quotient
The Seat of the Human Soul
Rapid Fat Loss at Quantum Speed
Interviews with Dipal
Awaken to Happiness Now with Alara Canfield
A View of the Light with Spirit Sessions
Mental Health Empowerment Summit with Jana Short
Reinvent Yourself with Shawn Marshall
Become the Master of Your Own Karma
The Science of Magic with Gwilda Wiyaka
PBN Podcast with Jill Nicolini
Weight Loss at Quantum Speed Q&A with Eram Saeed
Alara Canfield Show: Quantum Age Reversal
Nourishing Your Multidimensional Body
Soul Nectar Show: Freedom from Pain
From Heartache to Joy
Secrets of the Hara Dimension
Rapid Weight Loss at Quantum Speed
Chronic Pain and Insomnia
Quantum Pranic Quotient Reset
You Wealth Revolution
Reverse Cellular Aging with Quantum Healing
Academy of the Soul Summit
15 Dimensional Angel Lobe Activation
LA Talk Radio with Max Tucci
Light Warrior Radio with Dr. Karen Kan
Featured Articles
From Pharmaceuticals
to Energy Medicine Guru
How American Workers Feel About Working from Home, Two Years In
How to Protect Your Energy, According to Reiki Practitioners
How to Decorate Your Way Through Winter's Darkness – 3 Tips to Brighten Your Days
Empowering Others to Find Freedom from Diseases of the Mind and Body
30 Entrepreneurs Explain the CEO Hack That Makes Them Successful
Tips for Those Who Struggle with Self Care
Treat yourself: Practicing Self-Care and Self-Love This Valentine's Day
What Is 'Hot Boredom,' and Do I Have Ii?
Restoring Calm this Holiday Season Will Take More than Just a Bubble Bathway
Tips For Reuniting With Family With Different Pandemic Beliefs
They Told Me It Was Impossible, I Did It Anyway
How to Get Past Your Perfectionism
Take the Pressure Off Yourself
14 Practical Ways to Say Goodbye to Procrastination
What People Are Saying About Dipal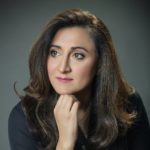 Eram Saeed
Host, From Heartache to Joy
I have the good fortune of having Dipal Shah on my summit many times and also of coaching her in a few of my courses. Dipal is a great speaker, and my audience has loved her and connected with her. She presents her talk in a clear, concise manner, backed by solid science. She is compassionate and the audience resonates with her. Her energy work is always well received, and she knows how to create packages that will be attractive to clients. Dipal is an asset to any summit that would host her.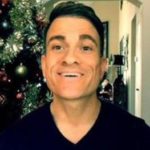 Darius Barazandeh
Host, You Wealth Revolution
Dipal Shah is a powerful transformational leader and healer. As the host of You Wealth Revolution, I've had the honor of working with many TOP healers and intuitives and I consider her a top-tier soul healing expert in the field. Dipal has brought forward REVOLUTIONARY new ways of soul healing including hara line, thymus and soul retrieval and much more. She is always on the cutting edge of energy soul healing We've had many powerful transformation stories from her work and I strongly recommend her!
Amanda Hopkins
Academy Discovery Series Producer and Host
We love having Dipal share her expertise and heart-centered topics with our community. She is well received, gets lots of questions from listeners and engages with them understanding their needs, offering both guidance and compassion.

She understands how to address the needs of the community so they feel supported.

Dipal is a joy to work with, is well versed in what's needed logistically making it so easy on our end to collect the info for our interviews for great success.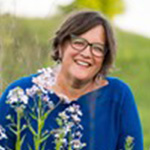 Gretchen Pritts
Marketing Manager, From Heartache to Joy
Dipal is a powerhouse speaker, and we love having her on our show! She's always prepared and excited to be there. Dipal not only delivers quality content but also engages with the audience so that they're entertained as well. If you are looking for someone who knows their stuff AND keeps an energetic vibe going throughout her discussion, then look no further than this amazing woman.
Dipal Shah is a wonderful speaker. I've had the honor of collaborating with Dipal on several occasions and I was able to witness the passion she has for helping people. The way she shares information is well received from what I have noticed. There has been clarity and kindness in her interactions with others. It was a pleasure to have had the opportunity to hear Dipal speak on podcasts, telesummits and other events.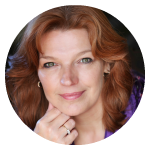 Dipal's process was swift, easy and painless and after only a couple of minutes the pain had subsided considerably and the mobility was improved. The big surprise was the next morning the pain was gone and I had walked normally.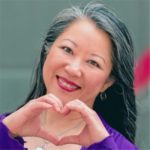 Her readings are so accurate! I could sense the pain leaving my shoulder and my right leg got better. I was able to do my Axel jump in figure skating.