3
Simple Steps
to start your day

with a Clear Mind and accomplish more

Ancient Yogic Techniques That Are Proven to Relieve Stress (2 MP3s & 1 PDF) — FREE!
Meet Dipal
The Body Whisperer | Mindset Expert | Global Speaker | Spiritual Mentor
Dipal Shah is an Internationally acclaimed Mindset Expert, Global Speaker, and Spiritual Mentor, celebrated by clients across the globe who refer to her as "The Body Whisperer". As a recognized expert in the field of Energy Medicine, Dipal is the creator of the Quantum Body Awakening Technique. Her globally taught course teaches individuals how to become the master of their own Prana and heal their own bodies as well as others. Dipal has helped thousands in over 92 countries break free from chronic health problems where western medicine has failed. By identifying the root cause of their symptoms and increasing the life force energy flow, Dipal has helped her clients create powerful and profound shifts inside and out, allowing them to find more joy and inspiration in all aspects of their life. Dipal has worked with celebrities, health care practitioners, thought leaders, and many more.
She has been featured in Authority Magazine, on the top Telesummits around the world, and hosts a podcast "Wellness with Dipal". She has been featured on ABC, CBS, NBC, and FOX. In her mission to cultivate connectivity within the industry, Dipal launched the online healing platform, The Global Gathering which brings together 6 healers, singers, meditators, and spiritual activists from all around the world to provide service to humanity each month.
My mission is to empower people to heal and live a deeply meaningful life.
Support for Your Spiritual Journey
Receive transformation on all levels: I believe that the energy field carries a broad spectrum of information including life purpose, relationships, abundance, prosperity, etc. As I work with health I am also working on clearing and examining other aspects of your being that are keeping you from achieving and manifesting what you want. Allow me to help you create what you want in life in every direction that you are seeking. Release all inner child traumas, past life traumas, ancestral ties, vows, oaths, and all levels of Karmic ties. You don't have to suffer anymore.
Quantum Body Awakening Healing Community
Your wellbeing matters! Want to feel healthy and well every day? Become a part of like minded community! The Quantum Body Awakening Healing Community has everything you need to stay consistent on your physical and spiritual path.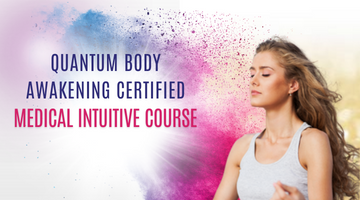 Medical Intuitive Course
As a certified Medial Intuitive, you'll help people transform their lives through full-body healing. Whether to enhance an existing healing practice, or as a brand new opportunity to develop your healing abilities, Dipal Shah's Quantum Body is for you!
Speaking and Events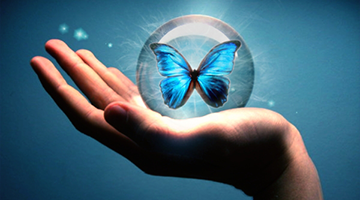 Youtube
Discover Dipal's Quantum Self-healing Processes, Healings and Readings, Meditations, and Unique conscious living techniques. Dipal provides vast knowledge of Eastern and Western Medicine to bring harmony, happiness and Joy into the mind and body.
Subscribe now and watch your life unfold.
Events
Find out where Dipal is speaking next and how you can join her. Dipal has been invited to various telesummits over the last 3 years due to the prestigious quality of her work.
Speaking
Book Dipal for your next event. Dipal has been featured in Authority Magazine, on the top Telesummits around the world, and hosts a podcast "Wellness with Dipal." She has been featured on ABC, CBS, NBC, and FOX.
What People Are Saying
The Entire Session Was Visceral
I recently had an amazing healing session with Dipal Shah. I felt euphoric, peaceful, free and so very grateful. I felt safe sharing my personal issues with Dipal. She exudes and holds a beautiful container of energy, even on the phone… Read More

Daun
A Bright Beam of Light Who Will Guide You Towards Living a Fulfilling and Uplifting Life
Words cannot express how grateful I am to have you Divinely assist me as you have. Above is the testimonial which you can use as you see fit. After listening to your MP3's life is becoming much brighter that's for sure … Read More

Fatima Issa
Resonates With Positive Energy
I was wandering through passageways of spirit on the web when I happened upon your inspiring presence. I am impressed by who you are and what you have to offer. Your site resonates with positive energy. Know that you are making a difference in people's lives … Read More

Michael Teal
Helped Me Heal What No Longer Serves Me
It was an absolute pleasure working with you. You are a beautiful light! You are absolutely amazing as a person and with all that you do. Thank you so much for the opportunity to meet you. I appreciate you so much. Thank you for the healing … Read More

Annette
Get to Core of What is Blocking You
I've been into energetic healing modalities for almost a decade and any time Dipal makes a package I don't hesitate to purchase them because she is one of the very few that I have found to be effective and the shifts they create in my life … Read More

Nick
Financial Miracles and Huge Energetic Shifts
Financial miracles are happening along with huge energetic shifts of things that have been stuck and not working for years!!! Two days ago our world was in flames and ashes and now the sun has come out and is shining but the most significant … Read More

Nancy and Shanna Sturm
For the First Time in Ages, I Was Able to Freely Breathe Out of My Nose
I am one of Dipal's monthly subscribers. I always look forward to her monthly calls, but I must admit that I wasn't especially excited about the subject of mitochondrial purification. Dipal's clearing on this call made me feel better … Read More

Jody
Absolutely Awesome!
Your gathering was absolutely awesome! Thank you so much for your generosity of Spirit and your incredible, Glowing stamina… I continue to be healed by your wonderful package!

Erika King
I Have Reached New Plateaus in My Journey
Your compassion, vision, and wisdom have made such a difference in my life these past 6 months during the Quantum Body Awakening Mentorship Course. You have been an anchor to help me navigate the muddy waters of my psyche. … Read More

Heather
Wow! I Can't Wait to See What the Future Holds
I have been taking Dipal's Quantum Body Awakening Mentorship Course these last few weeks. Ever since I practiced with my friend the 1st time, I have started seeing shifts in my own life. I've sold my father's boat for $160 as a project. … Read More

Angela