Listen to "Contact Talk Radio Network" on Spreaker.
Listen to "Dipal Shah" on Spreaker.
How can you become one with the universal flow of energy when you have been conditioned to dis-ease? As humans we tend to let our minds do one thing and the body do the other.  We are driven by the flow of our environment rather than living in the flow of our own power. Re-connect and alleviate the dis-ease and discomforts of the mind, body and soul with Dipal Shah and transform every cell of your being.
Join Medical Intuit and Master Healer, Dipal Shah for this radio show to learn how to use energy to your advantage to manifest greater health and overall wellbeing.  Everything is energy and you are the creator of your own health and life.  Unleash your true potential to heal your relationships, finances, and health. as Dipal takes you on a journey to healing all aspects of YOU and watch the shifts in your life happening to you. Detach from your fake perception and step into reality of all that is.
Click on any icon to listen!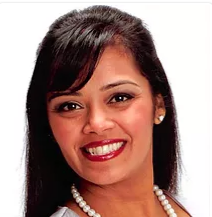 Dipal has helped many people of all ages including Medical Practitioners, Lawyers, Businessmen and women, Hollywood stars, Healers, and Alternative Healing Practitioners and young infants and children.
Her work has also helped pets. After studying multiple modalities, I have developed Quantum Body Awakening as a specific type of healing.  An energetic technique for healing that balances every organ, gland, and system in the body.
She combines Energetic and Medical knowledge that bridge the vastness of each area. Dipal will guide you to connect to your body as a whole and address any mis-alignments along the spine. She will dive within your body to release and dissipate any emotional and physical blockages.